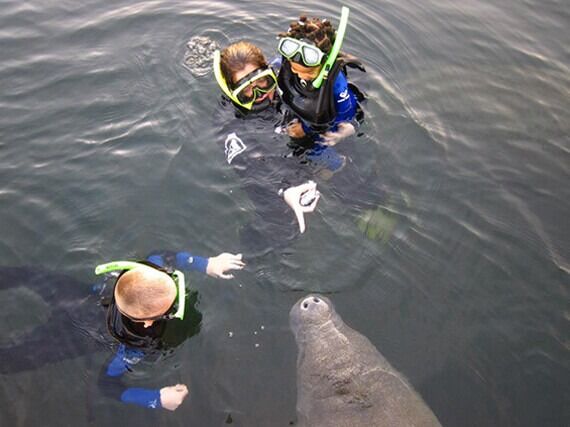 who are we?
We started off as just a couple of locals who were inspired by the privilege unique to Citrus County.
swimming with the manatees! When you can swim with manatees in your back yard, it is easy to take this privilege for granted – but, not for us. We quickly discovered a passion for sharing our privilege with others, and uncovered a passion for doing it the right way!
What's in a name?
As Florida natives, we have our own idea of what the perfect Florida Vacation should look like…
and, NO, it doesn't include "the mouse." We don't find amusement in theme parks, long lines, or overpriced tickets. Our muse is traveling off the beaten track to explore the natural wonders that Florida has to offer. For us, the perfect Florida vacation is had only through the most authentic Florida experience as possible…… only uncovered when you Explore Florida. There is no single word to describe this… so we made one up. That is where Explorida was born.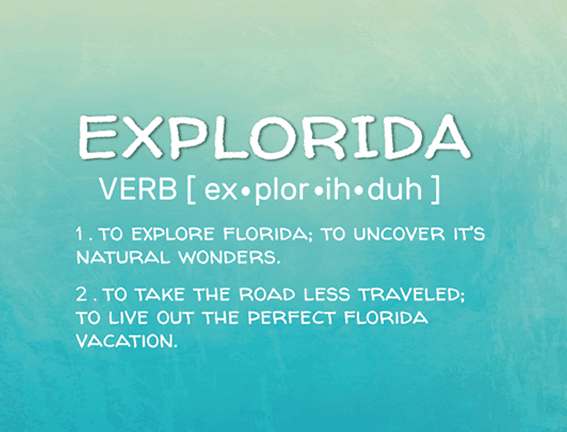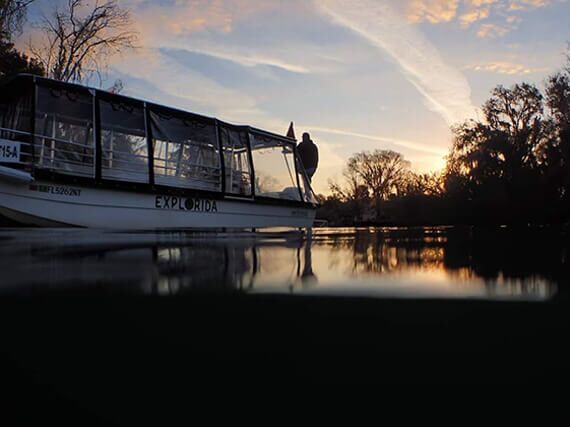 When are we open?
YOU CAN REACH US FROM SUNRISE TO SUNSET!!
You can reach us by phone from 6am-8pm. After 8pm, though, we need our beauty sleep to dream up our next adventure!! We pride ourselves in being responsive to phone calls, voicemails, emails and special requests. If you somehow missed us, It will only be a short matter of time before we make contact with you. If it is a special request you are after, we are committed to going above and beyond to do the best we can to accommodate you. Special requests welcome!
Where are we located?
We are incredibly easy to find with plenty of parking!!
Located in the historic downtown district of Crystal River, we provide the central most location for guests to swim with manatees and then explore the many other activities our charming town has to offer! After your morning manatee snorkel tour with us, step on to our front porch for your choice of quaint local eateries. Enjoy lunch and take some time to browse the local shops, but be back at the Explorida Adventure Center on time for one of our many afternoon tours, like a dolphin cruise or sunset tour! When you Visit Citrus County, experience the Gem of the Nature Coast through one trusted source.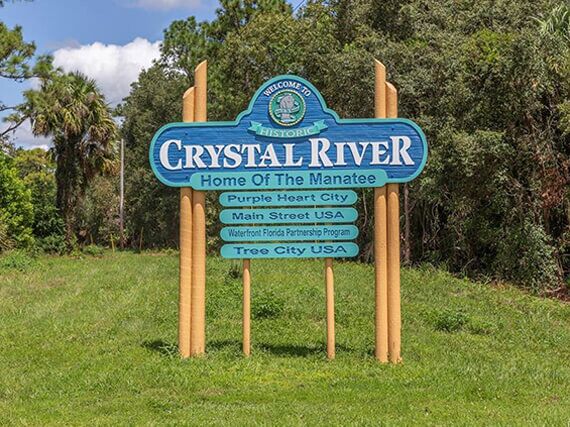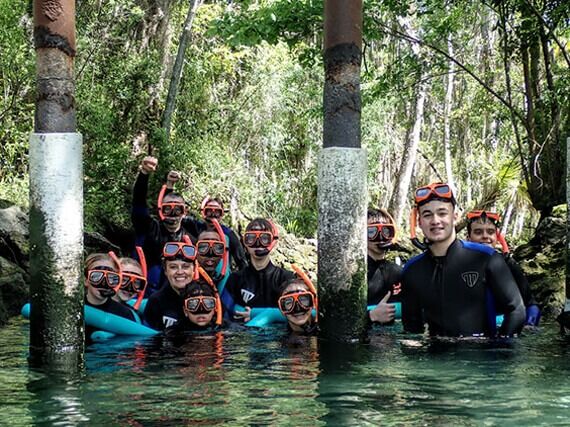 Why choose us?
Our commitment to customer service and our unsurpassed reputation sets us apart from the masses.
We love what we do, but PEOPLE really are our specialty. Our dedication to providing the highest level of personal care and the most stellar experience possible shines bright through your first point of contact with our company, to the moment we part ways as forever friends. We are dedicated to the customer experience and will strive to exceed your expectations. We treat every visitor like a member of the family and we appreciate each and every guest. We are the VIP visitor's center in Citrus County. Other companies may say it, but we mean it! If your desire is to feel like more than a $60 ticket, then Explorida is the place for you!
Mission
At Explorida, we truly believe wildlife encounters have a legitimate place in education. We are proof that close-up encounters inspire more than a picture or a memorable story. When done responsibly these encounters can be a life-changing experience by facilitating a soulful connection with nature. It is our Mission to prove that.
vision
We thrive off our passion to educate our visitors and hope to inspire the inner nature lover of each person that steps foot through our door. It is this inspiration that encourages improvements necessary to create a bright future for our manatee friends. It is this inspiration that is necessary to protect and preserve nature's playground for our children and for future generations to come.
commitment
Locally owned AND operated, we care deeply about our community and the future of our wildlife encounters. We commit to delivering our visitors the best nature encounters in the most sustainable way….all while having the most fun possible!