MEET THE FLORIDA MANATEE test
Join us to embark on one of the most memorable experiences of a lifetime.
Citrus County is revered as the manatee capital of the world, and swimming with manatees is a privilege that is uniquely ours. Get up close and personal with the Florida manatee on this three-hour, swimming with manatees tour in the federally protected waters of Florida's Crystal River National Wildlife Refuge. This tour is offered daily, year-round, so book now for your chance to meet our gentle giants and take home memories that will last forever.
TOUR IN STYLE!
For this once in a lifetime trip – Experience Explorida!
Hop aboard one of our safe, comfortable, and clean US Coast Guard certified vessels where you will join your Master Captain to embark on your journey into the Kings Bay refuge waters. Our master captains are trained to find manatees on your manatee tour, even in the offseason, and will deliver the best manatee tour in Crystal River, FL—every time. You will be paired with one of our expert in-water guides who will be with you every step of the way to assist in making your manatee tour safe and memorable. Your in-water guide will also serve as your professional photographer to capture your manatee swim memories, and those photos will be available for purchase upon arrival back to our facility. For this tour, all required gear is included at no additional charge.

WHAT'S
INCLUDED?
Wetsuit
Snorkel Gear
Bottled Water
USCG Master Captain
In Water Guide/Photographer

WHAT TO
BRING?
Swimsuit
Towels
Flip Flops/Sandals
Water Shoes (optional)
Change of Clothes

OTHER
CONSIDERATIONS
3 Hours from Start to Finish
Level One Snorkel Experience
Float Noodles Provided
Age Minimum 3 Years Old
Age Maximum 103 Years Old
Must Come Ready For FUN!
Crystal River – Manatee Capital of The World
One of the only places in Florida with a year-round manatee population!
Manatee season is November 15 – March 31st every year, but we are able to swim with manatees daily year-round. We have our highest concentration of manatees in the winter months as the manatees seek refuge from the cold ocean waters, but in the summer months, we have a healthy resident population of animals that thrive in our bay. Manatee tourism is an excellent year-round attraction in Crystal River, FL, where no two tours are the same. Don't miss out—book your tour today!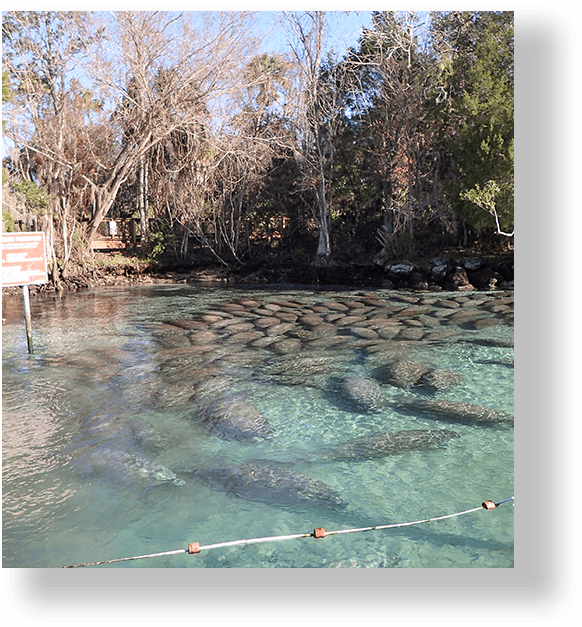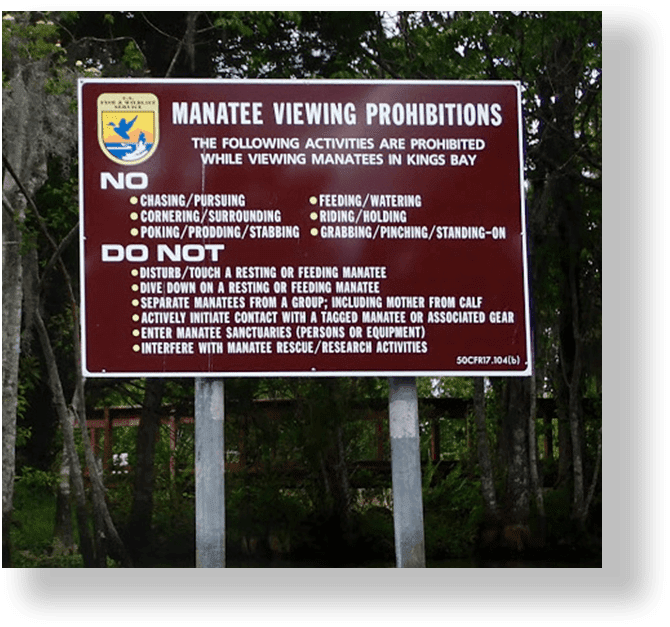 Explore In Confidence with Explorida as your Guide!
Manatees are a federally protected species… here is what you should know…
There are lots of rules and regulations that come along with swimming with manatees, and for good reason. Our manatees are wild animals and we want to keep them that way. That said, taking a guided swim tour on a boat with a professional company will ensure that you'll have a memorable and safe manatee tour. By thoroughly covering all rules and regulations, helping you to understand the animals' behavior, and providing an in-water swim guide, we ensure that all interactions are respectful to our manatees while giving you the best experience possible. Not to mention, it's easy! Be our guest and let us take care of the rest!